Q&A: Your COVID-19 Vaccine Questions Answered 
Vaccines are ushering in hope for 2021. 
After a very difficult year, COVID-19 vaccines are ushering in hope for 2021. Two vaccines have been approved by the U.S. Food and Drug Administration (FDA) and are being distributed as I write this article. When your turn comes to get a COVID-19 vaccine, I urge you to get one.
I'm sure you have many questions. Here are my answers to some of the most commonly asked vaccine questions, with further research provided by the Virginia Department of Health and the Virginia Hospital and Healthcare Association.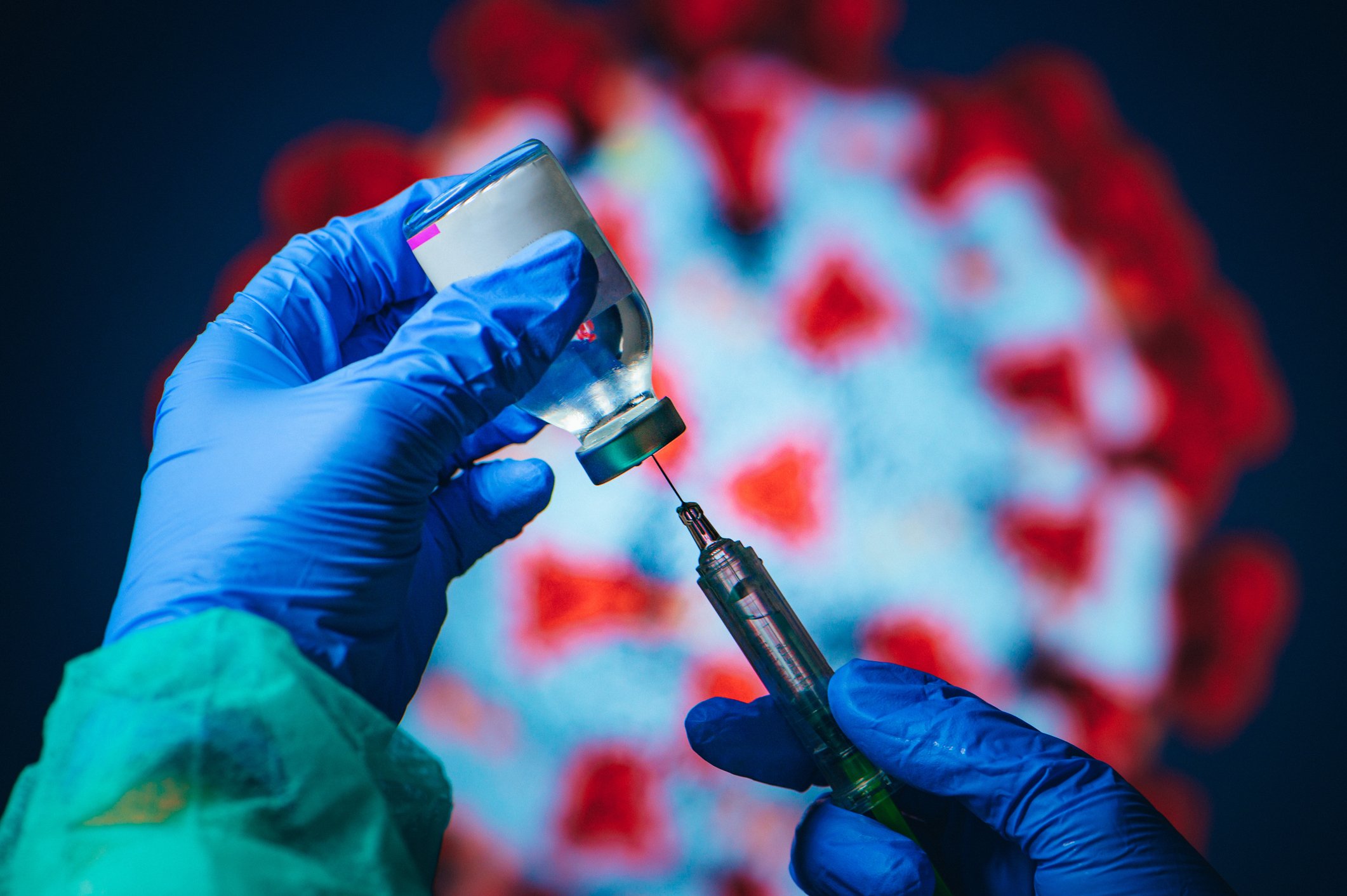 Are the vaccines safe and effective? 
Yes, the data suggests the vaccine options are safe and effective. The currently approved vaccines, made by Pfizer and Moderna, have been developed and tested in the same several-phased trial as all other types of vaccines developed in the United States. These phases were held concurrently to help speed up the development of the vaccine, but no steps or safety requirements were skipped in this process.
In order to be deemed effective, a vaccine trial has to look at data from thousands of participants with many factors including age, race, gender, ethnicity and health risks. Both vaccines have shown to be at least 94% effective.
Will I experience any side effects from the vaccine?
You may experience mild, immediate side effects like soreness at site of injection, low-grade fever, headache and flu-like symptoms, but these won't last more than 24-48 hours. Even if these side effects cause you some discomfort, it is important you do not skip the second dose of your vaccine scheduled a few weeks later. Together, these two doses help your body to fully build the antibodies it needs to fight the virus. 
How do these vaccines work?
COVID-19 vaccines are called mRNA vaccines, or messenger RNA vaccines, which do not put "live" germs into your body. This class of vaccines teaches your body to mount an appropriate immune response, should it encounter the virus in the future. 
You cannot get COVID-19 from the vaccine. It will not cause you to test positive for the virus, only for antibodies—which help you fight off the virus should you be exposed.
Who should get a vaccine? 
Because you do not know how severely COVID-19 will impact you, almost everyone should get the vaccine. People who have received convalescent plasma or monoclonal antibodies in the last 90 days should wait. Also, people with active signs of infection should wait. Patients recovering from COVID-19 should wait until the isolation period is over to avoid infecting others around them. If you're pregnant or breastfeeding, discuss the vaccine with your health care provider; however the American College of Obstetricians recommends getting the vaccine during pregnancy particularly if you're at risk for complications from COVID-19 itself. If you have any allergies to any component of the vaccine, you should talk to your health care provider before getting the vaccine. The vaccine is currently not recommended for children, but trials are being conducted for those under 18 as well as pregnant women.
Should I still wear a mask after I receive the vaccine?
Yes. A mask prevents you from both getting and spreading the infection. Because nothing is 100%, a mask is the best way to protect yourself and those around you until we can control this pandemic. Once incidence is low, we won't have to wear masks anymore. 
When will it be my turn to get the vaccine? 
Currently the vaccine is being given to people who are at highest risk of getting the infection, like health care and frontline workers and nursing home residents. Next will be those at highest risk for complications and then slowly everyone will have access. In the meantime, continue with hand washing, masking and social distancing.
I understand that many people are scared to get a newly-developed vaccine, but this is the only way to stop the pandemic. We have safely eradicated deadly diseases in the past with the help of vaccines and we can do the same for COVID-19. I got my vaccine, I hope you will too.
You can continue to find accurate and up-to-date information at cdc.gov and vdh.virginia.gov, as well as from your physician. Learn more about the measures Chesapeake Regional is taking to keep our patients and families safe at covid.chesapeakeregional.com.
Dr. Aarti Desai is a board-certified infectious disease physician who practices with Chesapeake Regional Infectious Disease. She received her medical degree from NHL Municipal Medical College, Gujarat University in Ahmedabad, India where she also completed a residency in pediatrics. Dr. Desai completed a residency in internal medicine and a fellowship in infectious disease at State University of New York at Buffalo in Buffalo, N. Y.
Sign up for our newsletter
We're committed to your privacy. Chesapeake Regional uses the information you provide to contact you about content. You may unsubscribe from these communications at any time.