A "New" Option for Pain Control During Labor
A growing choice for labor pain control.
Its use is widespread in other countries, but nitrous oxide has become a growing choice for labor pain control in the United States. 
Nitrous oxide is commonly called "laughing gas," but contrary to its name, most moms describe it as giving them a sense of calm and well-being. It is a combination of drugs used for anxiety relief (anxiolytic) and pain relief (analgesic), that are blended with 50% oxygen.
It is tasteless and odorless, and is self-administered by the mothers during labor via a breathing mask. According to the American College of Obstetrics and Gynecology (ACOG), it works best when moms begin inhaling 30 seconds from the start of a contraction. 
What are the benefits of nitrous oxide?
Because nitrous oxide is not delivered intravenously, moms retain the ability to walk and move while in labor. It is also a very versatile pain control option, because moms can switch to a different option if more pain control is needed, according to the ACOG.
The American Pregnancy Association (APA) and the Journal of Midwifery and Women's Health, cite growing awareness of the benefits of nitrous oxide because it does not interfere with the release of oxytocin and has no adverse effects on the normal progress of labor, alertness of baby or breastfeeding. It also does not increase the need for neonatal resuscitation.
What are the risks and side effects? 
According to the ACOG and the APA, nitrous oxide is considered safe for both mother and baby. It can cause nausea, drowsiness, sedation or dizziness, but these sensations go away after use is discontinued. Nitrous oxide can pass through the placenta, but the baby quickly eliminates the medications once he or she begins to breathe.​
Featured Image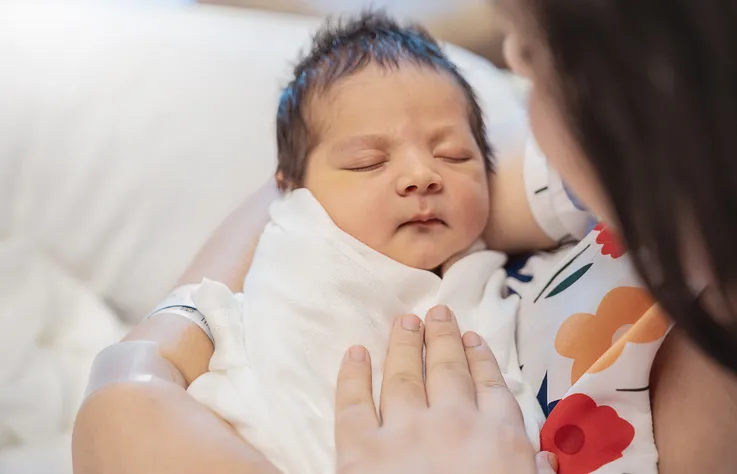 Shannon Roberts, BSN, RN, RNC-OB, is the Director of Women's Services. She previously served as Unit Director on Chesapeake Regional Medical Center's Labor & Delivery unit, where she worked for more than 20 years. She received her Bachelor of Science in Nursing degree at Old Dominion University in Norfolk and also is certified in inpatient obstetrics. She began her tenure at CRH as a candy striper at age 14. 
Sign up for our newsletter
We're committed to your privacy. Chesapeake Regional uses the information you provide to contact you about content. You may unsubscribe from these communications at any time.