Don't Sit on Your [Colorectal] Symptoms at Any Age
In the last 30 years cases of colon and rectal cancer have steadily increased in American adults under age 50. An uptick in the number of colorectal-related deaths in those 20-49 has also been recorded.
As a result of these alarming statistics, in 2018 the American Cancer Society lowered the recommended age for routine colon screening from age 50 to 45. These new guidelines have thankfully spurred a marked increase in screenings among young adults. However, the new age recommendation age isn't the only reason you might consider further evaluation. No matter your age, you should speak to your provider if:
1. You are experiencing symptoms.
Diarrhea or constipation that endures for longer than two weeks
A change in the look of your stool
Blood in your stool–no matter what you think is the reason
Persistent abdominal pain
Unplanned weight loss of more than 10 pounds
Any unexplained and ongoing stomach or bowel discomfort 
2. You have a family history.
According to the American Society of Colorectal Surgeons, if you have a strong family history of colon cancer or precancerous colon polyps, you should begin screening 10 years before any first-degree relative was diagnosed, or at age 40, whichever is earlier. You should also begin earlier screenings if you have a known family history of hereditary colorectal cancer syndromes like familial adenomatosis polyposis or Lynch syndrome.
3. You have a personal history.
You should speak with your doctor about screening before age 45 if you have a personal history of inflammatory bowel diseases like Crohn's or ulcerative colitis,  if you have received radiation to the abdomen or pelvis for cancer treatment, or if you have a history of precancerous colon polyps. 
A colonoscopy can simultaneously detect and remove precancerous polyps. It remains the most effective screening (and prevention) method for colon and rectal cancer. However, if fear of the procedure is holding you back, there are other less invasive options. These include fecal immunological testing, stool DNA testing, CT colonoscopy and flexible sigmoidoscopy. 
If any of the above applies to you, your doctor can help determine the best test for you. Discovering polyps before they have had a chance to become cancerous is an imperative part of cancer prevention–and timely screening is a decision you won't regret.
 
Featured Image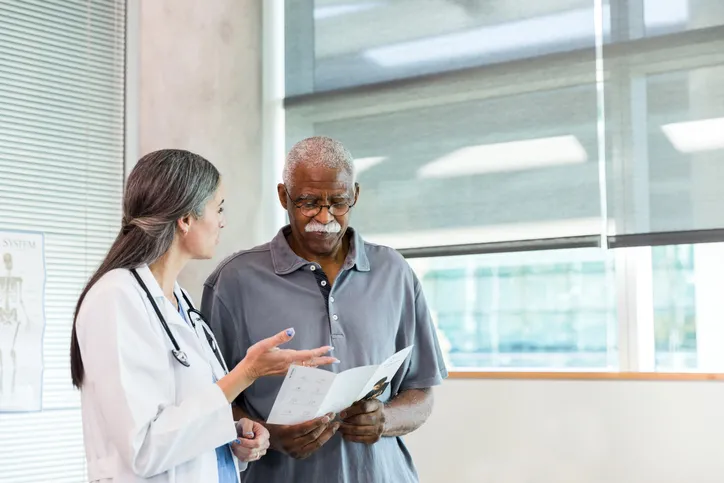 Dr. Tahilramani is a board-certified colorectal surgeon. She received her medical degree from Virginia Commonwealth University in Richmond, Va. and completed her general surgery residency at INOVA Fairfax Hospital in Falls Church, Va. Dr. Tahilramani was a research fellow at the University of Texas Medical School at Houston, in Houston, TX. She also completed both an advanced minimally invasive colon and rectal surgery fellowship and a colon and rectal surgery fellowship at the Colon and Rectal Clinic of Orlando in Orlando, Fl.
Sign up for our newsletter
We're committed to your privacy. Chesapeake Regional uses the information you provide to contact you about content. You may unsubscribe from these communications at any time.