Preventing Food Poisoning this Summer
Ants aren't the only pests ready to spoil your picnic.
Food poisoning may also be lurking around the corner. Here are a few easy food handling steps you can take to keep your al fresco meals healthy and fun!​

According to the Center for Disease Control, an estimated 48 million people get sick, 128,000 are hospitalized and 3,000 die from foodborne diseases each year. The CDC recommends four steps that can help keep your food as safe as possible:
1. Clean
Wash your hands and all surfaces that touch meat. Do not wash meat, as it can splash bacteria throughout your kitchen. Clean cutting boards by washing them in hot, soapy water after each use, then rinse with clear water or use a dishwasher, unless the board is laminated. Air dry or pat dry with clean paper towels. To sanitize cutting boards, make a solution with one tablespoon of unscented liquid chlorine bleach per gallon of water. Flood the surface with the bleach solution, let it stand for a few minutes, rinse with clear water, and air dry or pat dry with clean paper towels.
2. Separate
Keep your fruit, poultry, fish and meat separate at all times, including while your foods are in the grocery cart, bags and refrigerator. While prepping your food, make sure you use separate cutting boards for each food item.
3. Cook
Use a thermometer to ensure food is cooked properly. A free food temperature chart is available on both the CDC and USDA's websites.
4. Chill
Put leftovers in shallow containers and refrigerate immediately. Do not thaw frozen meats on the counter top. Instead, submerge them in cold water, ensuring that you refill with cold water every 30 minutes, or place in the refrigerator for a few days.
Wrapping Up...
Keeping the four steps above in mind, it's also important to avoid foods that look or taste unusual and to thoroughly reheat leftovers.
From norovirus to salmonella, there are many viruses and bacteria that cause food poisoning, and the symptoms are similar for each strain. Gastroenteritis, more commonly known as the stomach flu, can be classified by symptoms such as nausea, vomiting, diarrhea and abdominal cramps.
To prevent the spread of disease, wash your hands frequently, and limit the number of people you come in contact with.
If your symptoms do not go away within a few days, call your health care provider. A trip to the Emergency Department is recommended if you feel dehydrated, have a high fever, yellow eyes or skin, blood in your vomit or stool, or if you are experiencing sharp pain.
For more information, visit https://www.cdc.gov/foodsafety/keep-food-safe.html or https://www.fsis.usda.gov/sites/default/files/media_file/2021-04/FSF-Brochure-NOV2019.pdf.
Featured Image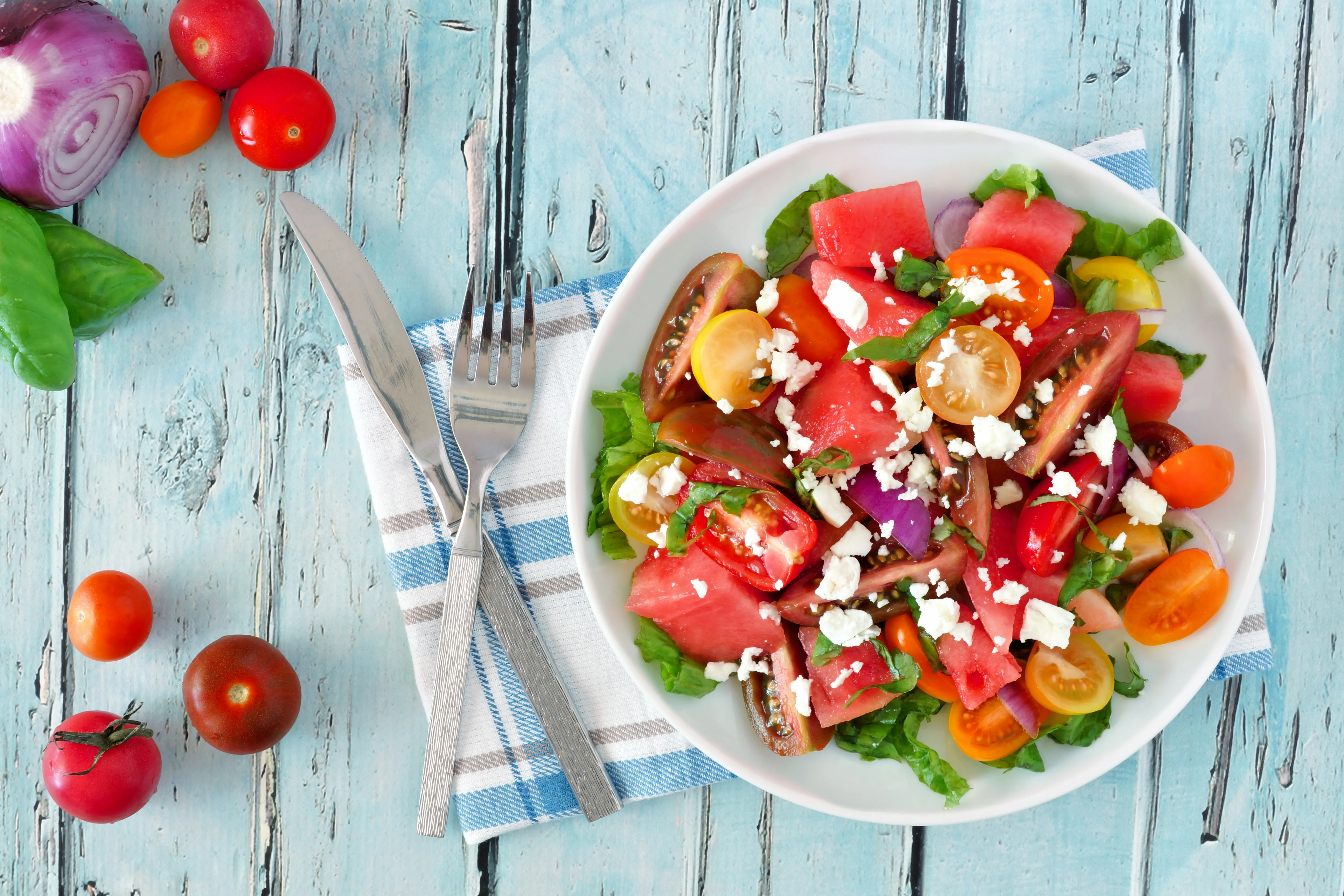 Connie Scott, MSM, RD, CSSD, is a Registered Dietitian specializing in Diabetes and Nutrition Services at the Lifestyle Health & Fitness Center.
Sign up for our newsletter
We're committed to your privacy. Chesapeake Regional uses the information you provide to contact you about content. You may unsubscribe from these communications at any time.