Coffee & Conversations for Acute Care RNs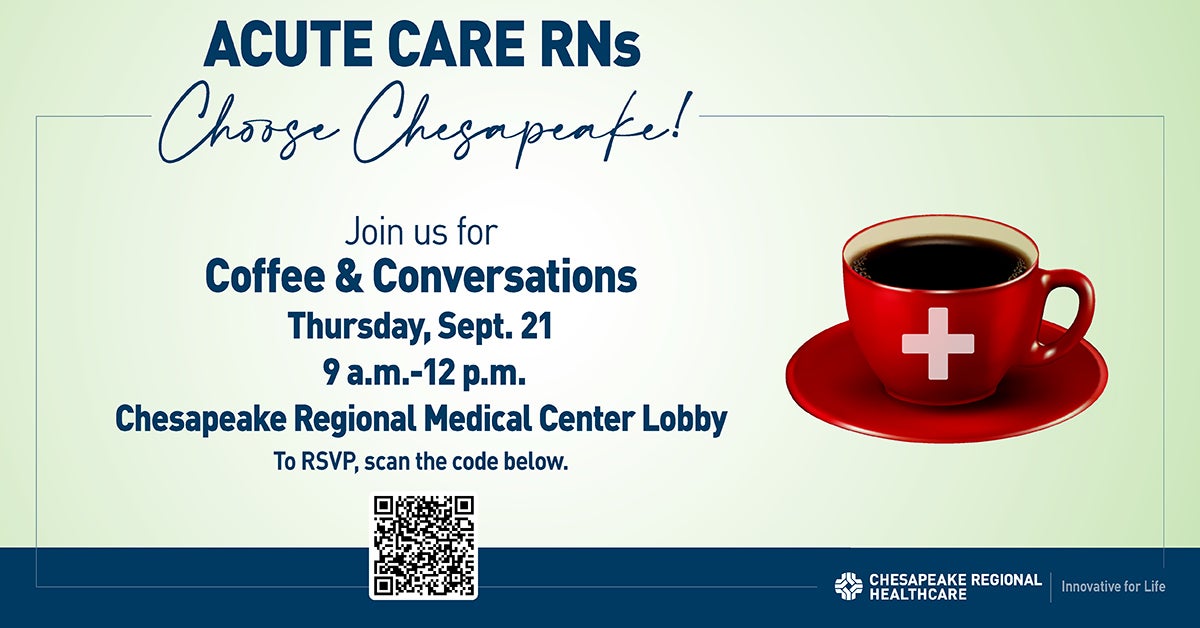 Choose Chesapeake!
Acute Care RNs, please join us to learn more about the clinical employment opportunities at Chesapeake Regional Healthcare. Enjoy coffee while chatting with the CRH hiring managers and staff!
WHO: Acute Care RNs

WHAT: This is a recruiting event, so bring your resume!

WHEN: Thursday, September 21, 9:00 a.m.-12:00 p.m.

WHERE: Chesapeake Regional Medical Center Lobby

RSVP: By Wednesday, 9/20
Register by clicking the link below!