'Peake Hiring Fest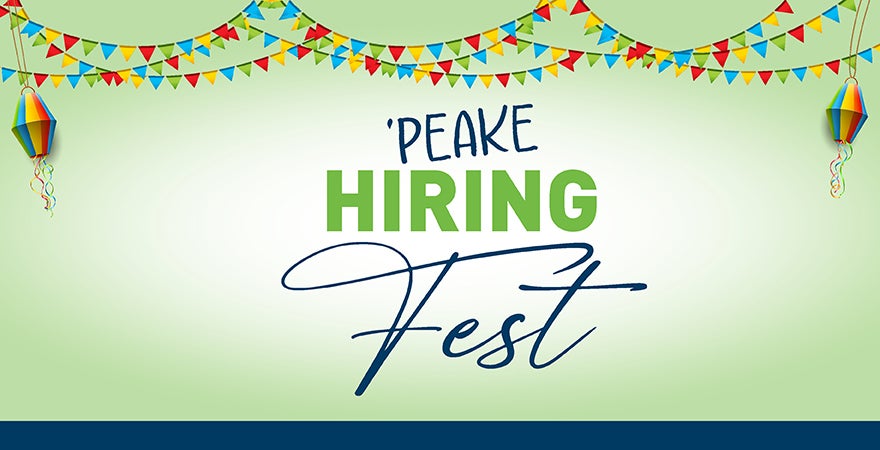 Choose Chesapeake!
Please join us for our hiring fest to learn more about employment opportunities at Chesapeake Regional Healthcare. Enjoy food, drinks, and a raffle while networking with the CRH hiring managers and staff!
WHO: All positions!

WHAT: This is a recruiting event, so bring your resume. Sign up for an interview, and meet with our leaders! New grads are welcome!

WHEN: Friday, October 6, 12-2:30 p.m.

WHERE: Lifestyle Health and Fitness Center at 800 Battlefield Blvd., North, Chesapeake, VA 23320

RSVP: By Thursday, 10/5
Register by clicking the link below!