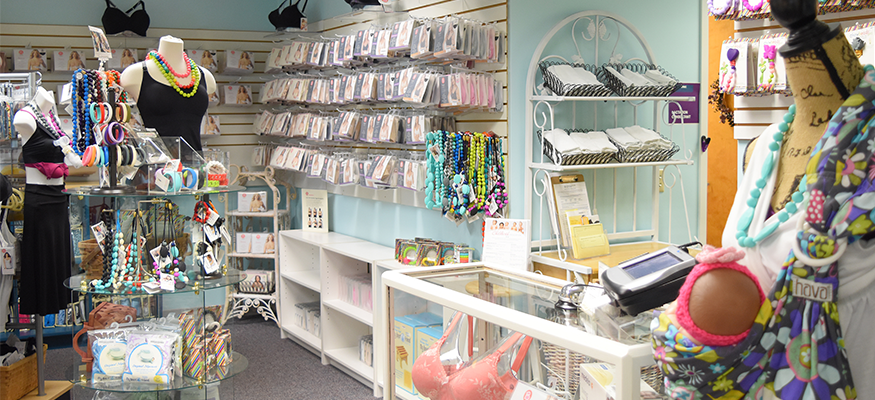 One-Stop Shop for All Your Breastfeeding Needs
The Lactation Store, located on the Chesapeake Regional Medical Center campus in the Lifestyle Health & Fitness Center, carries an entire line of high-quality breast pumps for purchase and rental, along with a wide variety of accessories and hard-to-find items new moms need:
Medela pumps and products (manual, fully-automatic electric, or hands-free pumping)
Milk storage bags
Soothing gel pads
Lanolin
Breast shells
Special-needs feeding aids
Kango wraps
Baby slings
Nursing cover-ups
Chew beads
Positioning Pillows
Postpartum support belts
Custom-fitted nursing/maternity bras
Maternity support panties and belts
Our certified lactation consultants and Medela-Certified bra fitter can help you select a properly fitted maternity or nursing bra and provide professional advice about products that fit your lifestyle. Bra fittings are available to walk-ins or by appointment.
To schedule a personalized bra fitting call 757-312-6508.
To visit with a certified lactation consultant call 757-312-3159.