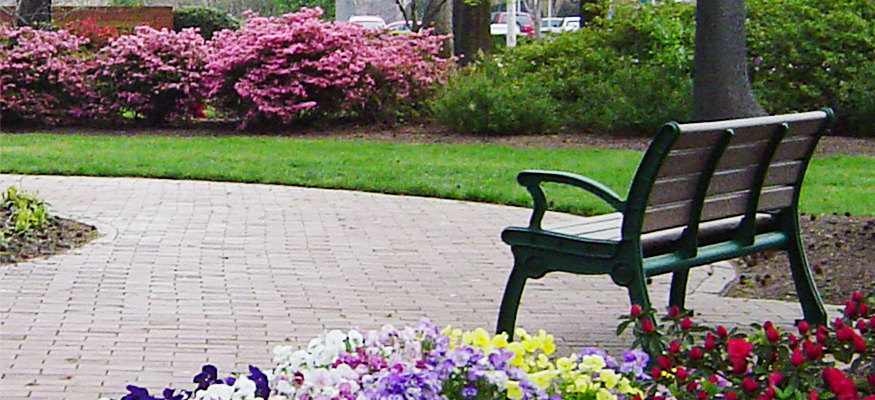 Overview
The Brick Garden at Chesapeake Regional Healthcare offers a quiet, scenic spot for patients and family members to relax and reflect. Composed of a peaceful brick walkway that circles a beautifully landscaped wooded grove in front of Chesapeake Regional Medical Center, the Brick Garden is paved with engraved bricks purchased in memory or honor of loved ones and in recognition of special occasions.
Bricks cost $150 each and are installed within 90 days of confirmation of your order, weather permitting. Up to three lines of text can be engraved, with a maximum of 14 characters per line including spaces and punctuation. The cost of goods and services is $43 per brick and is not tax deductible. You will be notified when your brick is installed so that you may visit it in our beautiful garden. To order, download and mail the PDF or complete the order form below.
Proceeds from engraved brick purchases will help support programs, services and technology needs at Chesapeake Regional Healthcare.
Documents