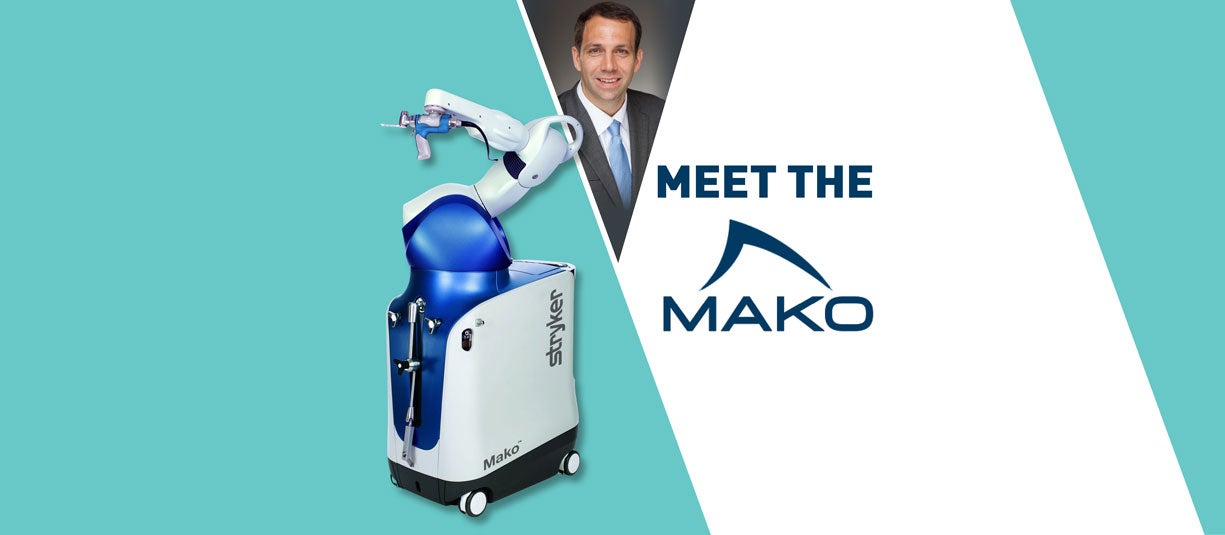 Mako robotic-arm assisted technology® offers enhanced accuracy for knee and hip procedures. Come see Chesapeake Regional's advanced technology and learn how it can help you get back to living pain free.
Join Dr. Scott Grabill, orthopedic surgeon, for an open house to ask questions and meet our Mako. Information about insurance coverage and Chesapeake Regional's pre-surgery joint class will also be available.
Date: Thursday, May 2, 2019
Time: 6-8 p.m.
Location: Main Lobby of Chesapeake Regional Medical Center

RSVP Required. Please fill out the form below.