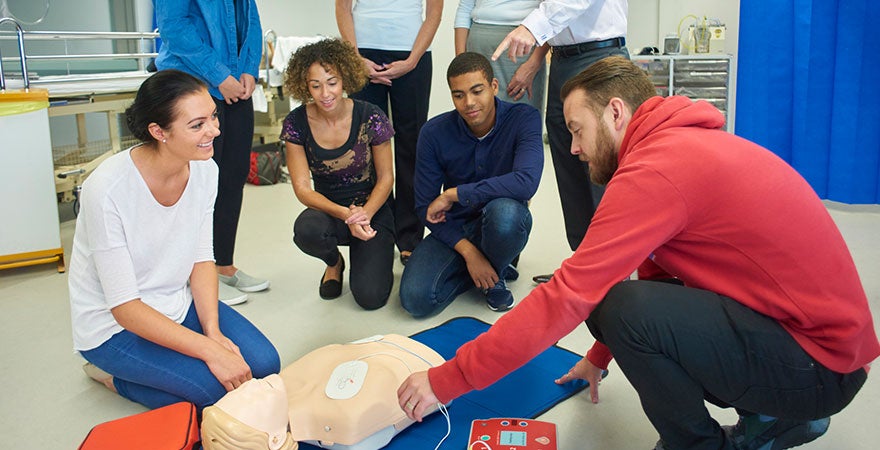 Through this course, participants are taught adult, child and infant CPR, how to clear an obstructed airway and how to use an Automated External Defibrillation (AED) device.
Pre-registration is required. A 24-hour cancellation notice is required to cancel, and a $15 administrative and textbook fee will be charged. A two-year certification will be issued upon successful demonstration of skills.
This course includes First Aid training.