Spirit of Norfolk Recruitment Event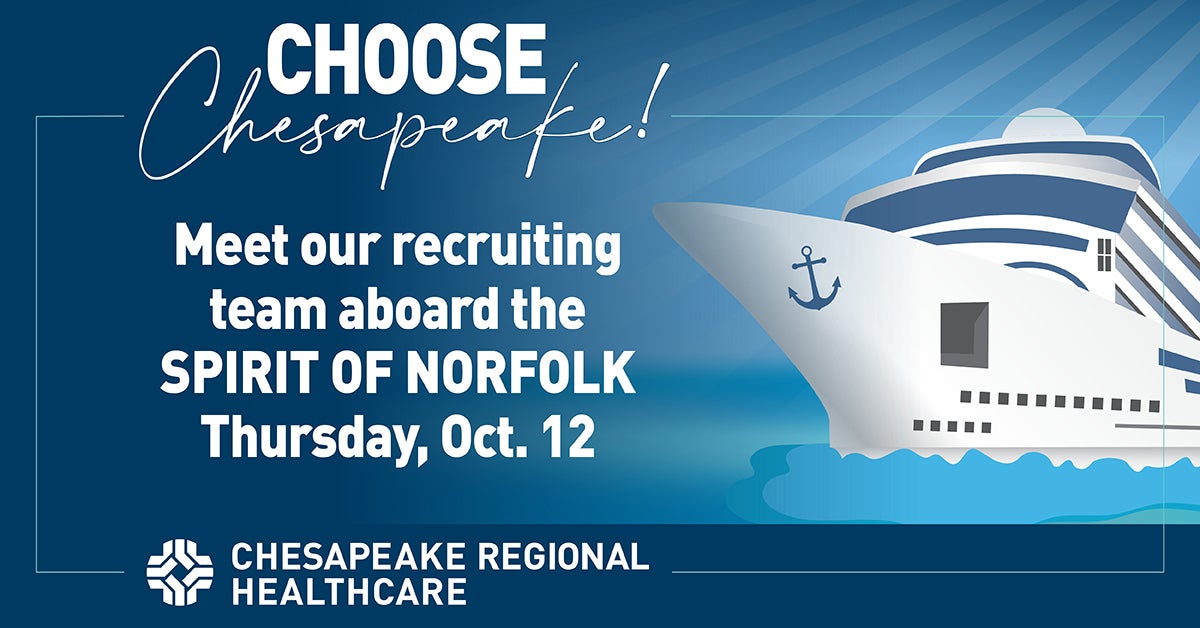 Choose Chesapeake!
Please join us for a 3 hour dinner cruise to learn more about the clinical employment opportunities at Chesapeake Regional Healthcare. Enjoy food, drinks, and a raffle while networking with the CRH hiring managers and staff!
Spirit of Norfolk Recruitment Event
Date: Thursday, October 12, 2023
Current CRH employees are welcome to attend, but must bring a qualified referral. Any cardiothoracic ICU RN's or SA's and any employee who brings a cardiothoracic ICU RN or SA will receive 2 entries for the raffle!
Employees please RSVP by email to whitney.folan@chesapeakeregional.com and include your name, number, job title, email and your referrals name & job title.
We look forward to meeting everyone!