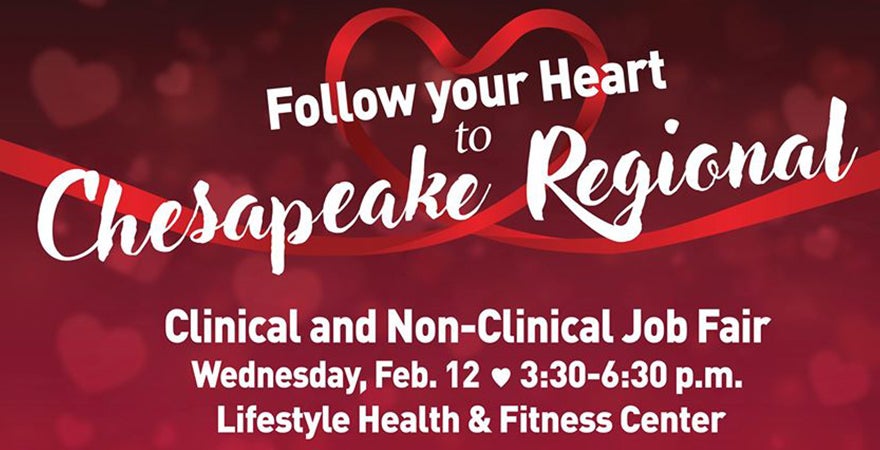 A clinical and non-clinical career fair.
Follow your heart to Chesapeake and find a job that you LOVE!
Representatives will be available from departments across all of Chesapeake Regional Healthcare, both clinical and non-clinical. Learn why our employees fall in LOVE with our nationally recognized, independent health care organization with a family-like work environment
- No registration required
- Bring an updated resume

For more information about working with us, visit our careers page.
Event Information
Date: Wednesday, February 12
Time: 3:30 - 6:30pm
Location: Lifestyle Health & Fitness Center