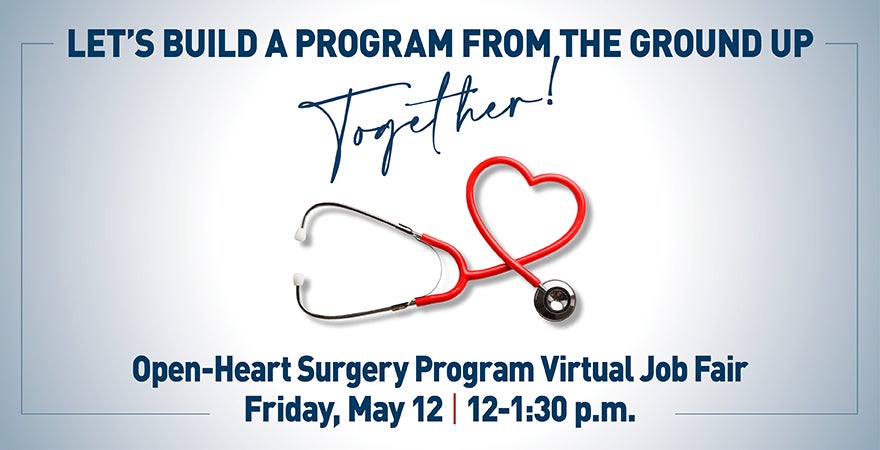 Let's Build A Program From the Ground Up Together
We are hosting an Open-Heart Surgery Recruitment Virtual Job Fair for candidates experienced in cardiothoracic surgery positions. If you are an RN, Surgical Tech, or Surgical Assistant with experience in the cardiothoracic ICU or cardiothoracic operating room, join Chesapeake Regional Healthcare and be part of building our future!
Open-Heart Surgery Program Virtual Job Fair
Friday, May 12: 12 - 1:30pm
Learn about
Open positions
Benefits & a commitment bonus
Living in coastal Hampton Roads
Relocation assistance
Experience needs: Must have 2 years
We look forward to meeting everyone!
Register